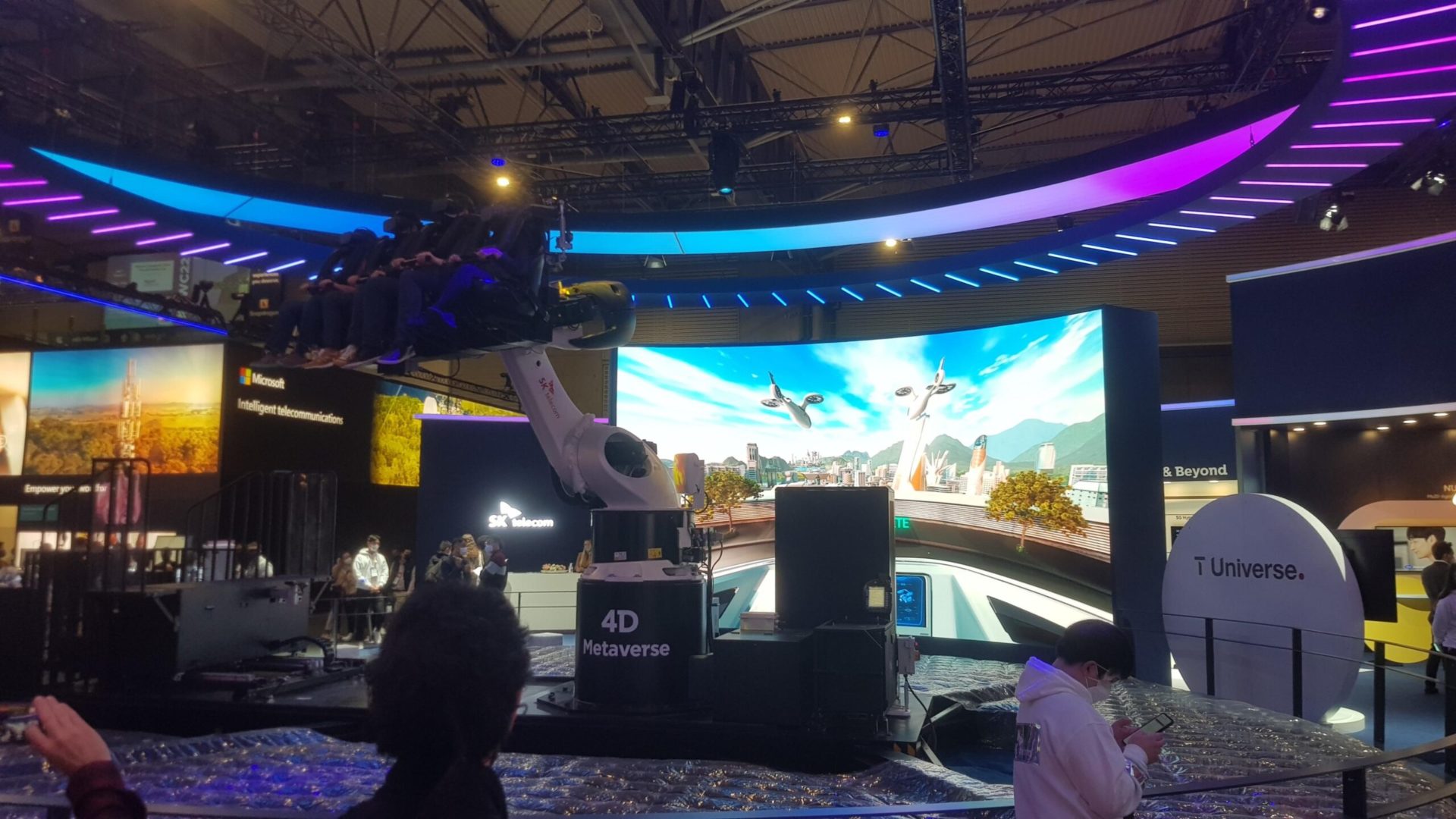 MWC 2022 Resonates with Zylinc's Philosophy of Liberating Technology
Zylinc Gets Inspired at MWC 2022 – The World's Largest Communications Congress
From the possibilities of 5G to open standards, artificial intelligence, and 3D hologram development – the future was very much present at this year's Mobile World Congress in Barcelona! The Zylinc team were on site to get inspired and happily confirm that its solutions and philosophy of "Liberating Technology" are living up to the trends on display.
Openness means innovation
Openness was a very significant theme throughout the four-day event. The importance of open platforms and open innovation featured heavily. The team discovered vendors such as Masiv, Kaleyra, Sinch providing open platforms others can deploy functionalities on. Another buzz word at the congress was "Open Ran" – a movement attempting to encourage industry giants to open up their hardware for others to program and analyse. In response to MWC's reoccurring theme of openness CCO Carl Anders Høngaard Holde-Jensen had this to say,
"At Zylinc we not only want to create liberating technology for our customers, the way we work must also be liberating and that means adopting open innovation pracitices . We simply can't do everything ourselves – we need to engage in ecosystems and help each other to innovate."
Solutions with speed and simplicity
Evident for zylinc and our partners and customers at this year's event was that helpdesk and switchboard solutions are gathering momentum globally. But in marked contrast to the competition, Zylinc's approach to incoming communication is unique. It is not about looking at a company in silos with a solution that targets contact centers alone but rather holistically by creating the overview of the entire organization. In this way Zylinc deals with incoming communication in the quickest, most efficient, and most productive way possible. When it comes to future solutions, the focus areas for Zylinc are speed, integrations, and ease of use ­­– both of which can be influenced by the artificial intelligence and machine learning technologies on display at MWC.
Can AI help users of helpdesk software?
Head of Product Management, Ninet Richardt was excited to point out that AI has the capability to screen incoming communication and statistically work out who is most likely to be the best person in the organization to deal with this communication. Zylinc is already considering how these technologies will be incorporated within future solutions.
"We could use voice recognition to analyze the tone of voice on calls. With this technology we can make sure that a challenging customer gets through to an employee equipped to handle such a situation." SaysHead of Product Management, Ninet Richardt
Staying one step ahead of the customer
Recognizing callers' voices and where they are calling from can also ensure that customers get sent to the right person in the company. Such technology is all about being one step ahead of the customer and streamlining the customer's approach to finding the individual they need to speak to.
Head of Product Management, Ninet Richardt added, "In the future these kinds of simple tasks will most likely be handled by AI and robotic automation instead of people."
Possibilities of 5G
There was a great deal of focus at MWC on what 5G will enable. For Zylinc 5G is a gateway to vast amounts of data transmission,
"The more we open our organization and try and collaborate with people outside, the more power and transmission capacity we will need" Says CCO Carl Anders Holde-Jensen, adding, "5G extends the capacity of what we can do and enables us to integrate AI into our solutions – also for employees and ecosystem partners on the move"
With all the inspiring technology on offer at MCW 2022, Zylinc is looking forward to integrating further innovative ideas and technologies into its future solutions. The result? Increasingly streamlined incoming communication that can empower companies to perform better for their customers.
Helpdesk solutions are in use globally
It was plain to see that front desk incoming communication solutions are widely in use now around the world – not only in Europe but also Arabic speaking countries including Dubai and Central American countries including Mexico. This is something that is changing…